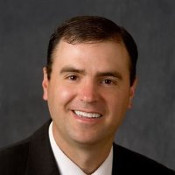 A few years ago I wrote a blog on Psychology Today about the early findings of my research related to pornography in relationships. At the time, many people questioned my data because they believed it was from a limited population (people who had purchased my book Treating Pornography Addiction). They were right in claiming that my sample came from individuals seeking help for their involvement in pornography. In an effort to address their concerns, I created a new survey that explored how couples use (or don't use) pornography in their relationship. Since that time more than 4000 Psychology Today readers have completed the survey.
Below, I share with you the results of the Psychology Today readers. The people who completed the survey were individuals who were actively viewing pornography and individuals who were dissatisfied with their partner's use of pornography.
A few of the questions I asked were:
My partner and I use pornography to enhance our sexual experience together.
I think if a person has a problem with his or her partner viewing pornography that they should relax because it is not that big of deal.
I don't have a problem if my partner wants to view pornography when I am not with him/her.
Additional questions focused on how the sexual relationship was changed when pornography use became a part of the relationship due to using it together or when it was discovered.
Interested in other resources on Pornography Addiction?
Take a Test – Assess areas such as your pornography addiction, level of intimacy in your relationship, or trauma levels from sexual betrayal
Explore Our Products – Explore books and classes on pornography addiction and relationship intimacy